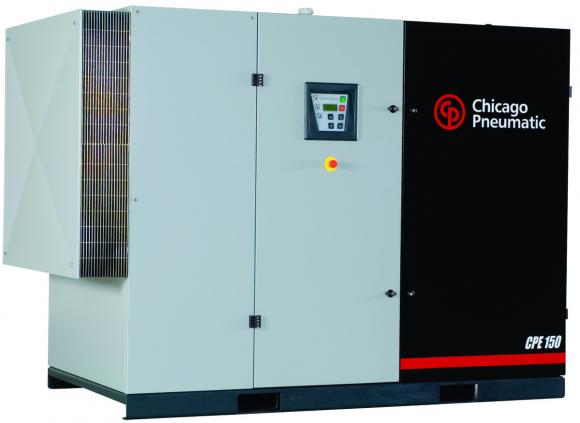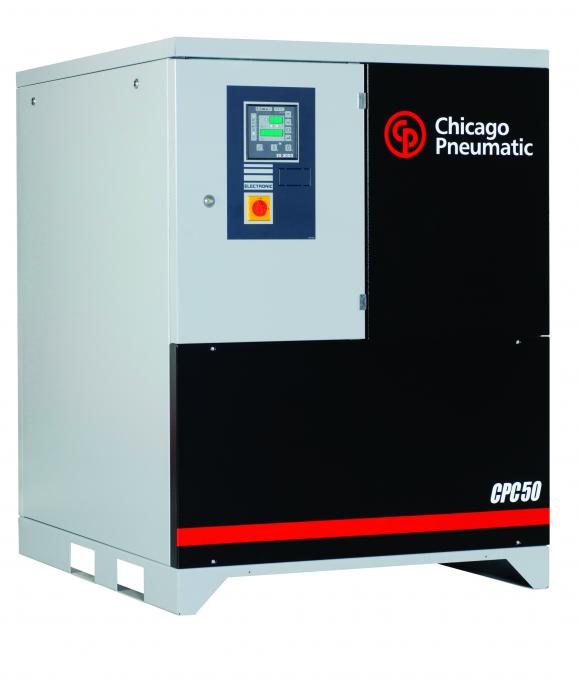 Over 100 years of experience
Since 1901 the Chicago Pneumatic name has represented high- performance tools and equipment
designed for an extensive range of applications. Today, Chicago Pneumatic has a global reach, with
local customer centers around the world. Chicago Pneumatic products are tailored to the needs of
the industrial, vehicle service, and construction markets. Every day we develop and manufacture new products that are meant to meet your demands not only today, but tomorrow as well.
To learn more about our extensive range of tools, hydraulic attachments, industrial and portable
compressors, accessories and workshop equipment, please visit www.cp.com.
Founded over 100 years ago by a guy who saw a need to fill, Chicago Pneumatic has a strong history of constantly looking for new ways to meet your needs, today and tomorrow.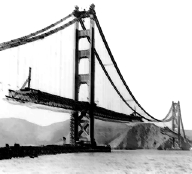 Way back in 1889 John W. Duntley realized that construction workers in particular had a need for many tools that weren't yet available. He founded Chicago Pneumatic Tool Company and set out on a lifelong mission to provide all types of industries and companies the tools necessary for their success.Over the years Duntley grew the company through product innovation, always insisting on product quality and reliability. The name Chicago Pneumatic became known and appreciated by workers around the world for durable, reliable tools that made tough jobs easier and were designed to meet specific needs.
Today, Chicago Pneumatic is a global brand that offers tools for almost every industry and countless applications. And we're proud to say Chicago Pneumatic still stands for reliability, durability and customer value. To read more about some of our innovations over the decades, check out Decades of innovation , below.
Decades of innovation
Chicago Pneumatic tools have a history dating back to 1901, when the founder of the company saw a niche to fill: sourcing and selling construction tools.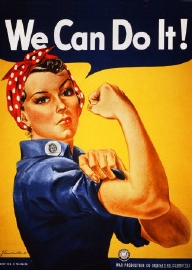 Over the decades, the Chicago Pneumatic tradition of meeting specific customer needs has resulted in industry-leading innovation and expansion around the globe.
1901 Chicago Pneumatic Tool Company is incorporated, after Duntley persuades young steel magnate Charles M. Schwab to invest in the company.
1901 Chicago Pneumatic patents the first single-valve pneumatic hammer .
 
1904-1905 Company expands overseas , in England, Canada, and Germany.
1911 Production begins for the gasoline-driven CPT car and 'Little Giant' trucks . Customers of the trucks included Coca-Cola Co., Standard Oil Co., and the St. Louis Cardinals.
1904-1913 CP develops new lines of products to meet a growing demand for air tools and rock drills.
1912 Production begins of CP's 2-cycle, semi-diesel engine to power CP compressors.
1912 CP perfects the simplate valve, which replaces mechanical valves on compressors – a technological breakthrough adopted by all compressor manufacturers.
1925 CP seals an agreement to manufacture the Benz diesel engine , used in various racing cars in Europe at the time.
1925 CP begins manufacturing rotary oil-well drilling equipment .
1930 Chicago Pneumatic tools and equipment are used in the excavation work and construction of the Empire State Building , comprising 102 floors and 60,000 tons of riveted steel.
1930s Chicago Pneumatic construction and mining equipment is used in the building of the
Lincoln Tunnel, New York
Triborough Bridge, New York
Chicago subway system
Boulder Dam, Arizona
Grand Coulee Dam, Washington
Eight dams comprising the Tennessee Valley Authority flood control and power generation project
Golden Gate suspension bridge, San Francisco
1939 Chicago Pneumatic designs and manufactures the world's first impact wrench ; both pneumatic and electric versions were produced.
1940s In response to war effort demands, CP develops the "hot dimpling machine," a device that heats rivets to 1,000 degrees Fahrenheit and uses 100,000 pounds per square inch of pressure to squeeze the rivet head into its final shape. The machine, produced in Detroit, is used in almost all aircraft manufacturing at the time.
1943 The Saturday Evening Post publishes a cover picture by Norman Rockwell portraying a female aircraft worker eating her lunch with a Chicago Pneumatic riveting hammer in her lap, her foot resting on a copy of Hitler's Mein Kampf. The "Rosie the Riveter" cover becomes a symbol of America's determination to fight against tyranny during World War II.
1957 Chicago Pneumatic introduces the portable broach puller, a tool that is praised by Boeing for how it provides accurate, clean and precisely round holes for aircraft rivets.
1957 CP introduces torque control impact wrenches in steel erection for the Tishman Building in New York.
1958 CP610 impact wrenches are used to assemble the Carquinez Bridge in the San Francisco bay area.
1958 CP drill bits reach record-setting depths approaching 20,000 feet, and are used in oil prospecting all over the world.
1959 CP torque control impact wrenches are used exclusively in assembling the deck structure of the Glen Canyon Bridge on US Highway 89, which connects Utah and Arizona.
1959-1960 Fifteen new CP G-900 TracdrilsTM equipped with CP-450 DR drifters, four CP-69 sinker drills and two CP-39A sinker drills are used in construction of the two-lane highway through the historic Donner Pass. This highway connects Nevada and eastern California through the rugged Sierra mountain range. 
1959 CP acquires the assets of Reich Brothers Manufacturing Company of Terre Haute, Indiana, and the Reichdrill Manufacturing Co. of Glasgow, Scotland. Known as the new REICHdrill division, it manufactures truck and crawler-mounted rotary and down-the-hole rock drilling rigs. REICHdrill manufactured what was then the world's largest blast-hole drill rig .
1960s Chicago Pneumatic customizes tools for the production of new aircraft designs: the Boeing 737 and 747, Lockheed L1011 and C5A, the Douglas DC-10 and British Aerospace's new Concorde .
1964 CP rock drills, compressors and impact wrenches are used to construct the Forth Road Bridge in Scotland .
1969 CP introduces the world's first speed ratchet , the CP728, at Ford Motor Company.
1969-'70  Construction crews utilize the CP611 impact wrench to assemble nearly two million bolts in erecting the World Trade Center in New York . The tool was specifically designed for this application.
1969 A Chicago Pneumatic electric motor played a role in America's Apollo space mission to the moon . It powered a pump that inflated three bags on the capsule upon its splashdown in the Pacific on July 24, 1969. The bags ensured the escape hatch was on top and the astronauts could open it safely.
1987 Atlas Copco acquires Chicago Pneumatic Tool Company