Air Compressor Repair and Maintenance from Air Center Nevada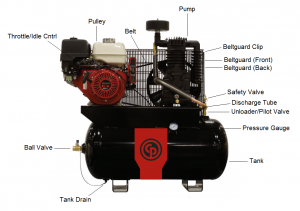 When an air compressor is in need of repair, the last thing you need is some untrained person attempting your air compressor repair. Initially, it might appear that you may save some cash by utilizing a repair novice for your repair. But it can wind up costing you more over the long haul as a result of missed, ignored or disregarded repair issues. An unskilled repair can really cause more harm. You may also require new parts for your repair. Get the correct parts from Air Center Nevada. From hoses to controllers and anything ordinarily in-stock and we get parts fast if they need to be uniquely requested. We work to spare you both time and cash.
Air Center Nevada has been the Vegas air compressor service and maintenance repair headquarters for years. Our air compressor service team prides ourselves on superb client communication and service. We have a competent group of highly trained repair and service professionals that will help keep your air compressors maintained, minimize downtime and can react rapidly to all crises and any emergency. We repair most any brand, make and model of air compressor.
Air Center Nevada offers air compressor repair throughout most regions of Nevada, California and Arizona. You can rely on the experienced, talented and devoted air compressor specialists at Air Center Nevada. We've been doing business for decades, giving us many years of experience, Our repair technicians are confirmed by major manufacturers. Our experience also enables us to provide excellent air compressor repair for an enormous assortment of makes and models which may have been discontinued. Most air compressor repair and supply have some expertise in just a single brand. Air Center Nevada additionally offers maintenance and repair for vacuum pumps.
Get more info on air compressor repair from Air Center Nevada. Call or email us today!
And please be sure to check out the Air Center Nevada Facebook Page!