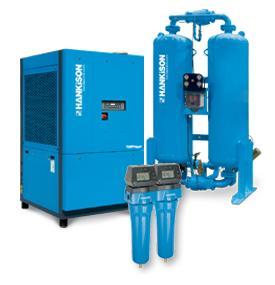 Hankison has built a global reputation for manufacturing quality compressed air treatment solutions. For over half a century, Hankison has provided customers in the compressed air industry with the latest technology producing superior results.
Hankison provides quality refrigerated, desiccant and membrane dryers, compressed air filters, breathing air purifiers, condensate drains and oil/water separators to improve productivity and save energy. We are dedicated to pursue the best solution in an expanding marketplace to manufacture products that meet customer's performance, quality and energy saving requirements.
Hankison participates in numerous trade memberships, has obtained global certifications for its major product lines, and has achieved ISO 9001 certification, the internationally recognized standard for quality assurance.
We will continue to excel by providing the best service, sales support and breadth of products to our valued customers.