Chicago Pneumatic
Variable Speed Direct Drive Rotary Screw Air Compressors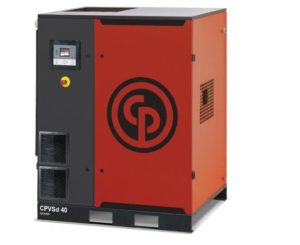 CPVSd 35-50 hp  
Compressed Air That Pays For Itself The Chicago Pneumatic Variable Speed direct drive (CPVSd) compressor allows you to save operating costs when your application does not require the compressor's full capacity. Artificial intelligence automatically maintains designated pressure and provides only the air that your system requires. As a result, you save energy and money. The CPVSd is great as a stand-alone machine or networked to a base-load compressor where it can function as a trim machine.
Chicago Pneumatic
Gear Drive Rotary Screw Air Compressors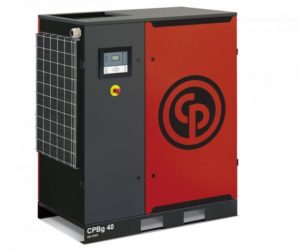 CPBg 35-50 hp  
Reliable Compressed Air For Serious Professionals Experience the innovation and worry-free operation of the Chicago Pneumatic gear drive series of rotary screw air compressors. Pre-filtered air intake and reduced voltage starting mean low operating and maintenance costs. Standard enclosure and ease of maintenance produce an environment that lets you focus on your business, not your compressor!