"Whether it's a new air compressor, air filtration, service or parts, Air Center of Nevada has the resources and experience to meet your industrial needs."
Quality Products, Trouble-Free & User-Friendly
Air Center of Nevada is a master distributor for Chicago Pneumatics, Champion, CompAir/LeRoi, Curtis-Toledo, Hankison, Hydrovane and numerous other popular brands. Our customers are happy to know we service most major brands of compressed air systems and typically can offer same day service oin most cases. Air Center of Nevada carries a broad range of industrial related products from compressed air equipment and air filtration devices to condensate collection and separation systems as well as parts & oil for most major brand air compressors.
Air Center of Nevada has built a solid reputation on integrity and good business practice since 1998. We sell quality products that are designed and engineered to be trouble-free and user friendly.
Please contact us to receive information or quotes for new equipment or quality OEM and/or Equivalent parts. We offer prompt and courteous service to all our customers!
Energy-Saving Compressors
The latest range of oil injected rotary screw compressors incorporate the very latest technological advances and manufacturing processes to provide users with a continuous supply of economic and reliable high quality compressed air.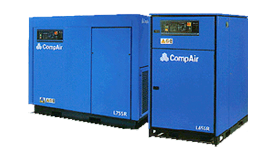 Oilless Compressors
Champion has a solid reputation for providing the highest quality in reciprocating and rotary screw air compressor systems, parts and service.